Contact us for 2020 Lesson Availability
We are an active, family-oriented hunter-jumper & equitation barn priding ourselves on the development of our riders as competent horsemen and women, both in the saddle and in the stable.
Our goal is to assist each of our students to attain their equestrian dreams and aspirations, guiding them to be the best they can be, while emphasizing fun, friends and sportsmanship.
Old Orchard Farm provides a range of opportunities to riders of all ages. Some enjoy lessons with friends and a quiet hack around the surrounding farm fields or along the nearby forest trails. Others are focused on serious competition on the Central West Trillium and Silver Hunter-Jumper Circuits.
For those seeking experience in horsemanship, OOF offers a working student program to eligible riders*. This provides the opportunity to learn stable management and horse care in a supervised setting.
Old Orchard Farm is an OE Approved Facility Member.
All 2020 Shows have regretably been cancelled at this time.
Information about the 2021 Season will be posted as it beocmes available.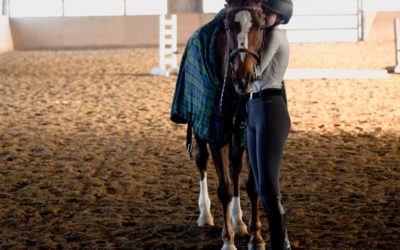 Hello OOFers! First, we wish to thank you all for being so great to work with during these past months of Covid-19 restrictions, rules and related stress! Your willingness to follow the guidelines and be flexible have made a fun and safe summer and early fall...
Sign Up for our Mailing List
Stay up to date with Old Orchard Farm news, events and horse show information.