Located between Milton and Guelph on the First Line of Nassagaweya, Old Orchard Farm is a teaching and boarding facility operated by the family of Linda Hale and George Daunt since 1987. Come visit us. We'd love to show you around!
We are an active, family-oriented barn priding ourselves on delivering specialized programs to meet the unique needs of each individual rider. Our goal is to assist each of our students to attain their equine dreams and aspirations, guiding them to be the best they can be while emphasizing fun, friends and sportsmanship.
Old Orchard Farm provides a wide range of opportunities to riders of all ages. Some enjoy a quiet hack along the surrounding cornfields and through the nearby forests. Others are focused on serious competition on the Central West Trillium Circuit.
One of our most popular opportunities is the OOF Schooling Series consisting of five shows held annually between May and September. All riders welcome. Please click here for more info.
For those seeking experience in horsemanship, OOF offers a working student program. This provides the opportunity to learn barn management and horse care in a supervised setting while earning points that are applied like cash to anything offered at OOF.
Old Orchard Farm is an OEF Approved Facility Member.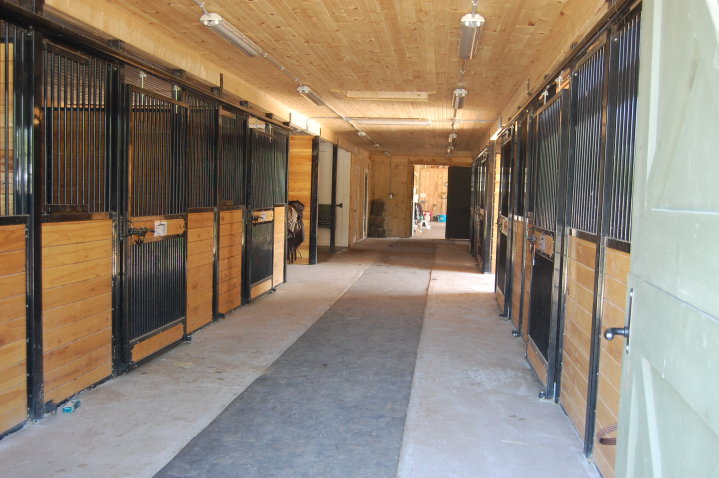 Upper Barn
Newer 9 Stall Barn attached to arena with heated tack room with boarder lockers and 2 grooming/wash stalls and access to the 6 schooling barn grooming stalls.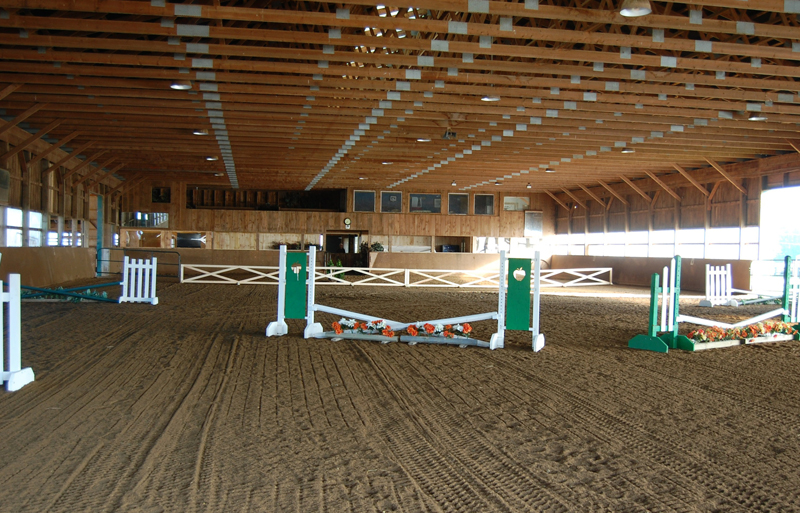 170×80 Indoor Arena with smaller 80×80 warm-up/ lunging arena attached. Heated Viewing Lounge.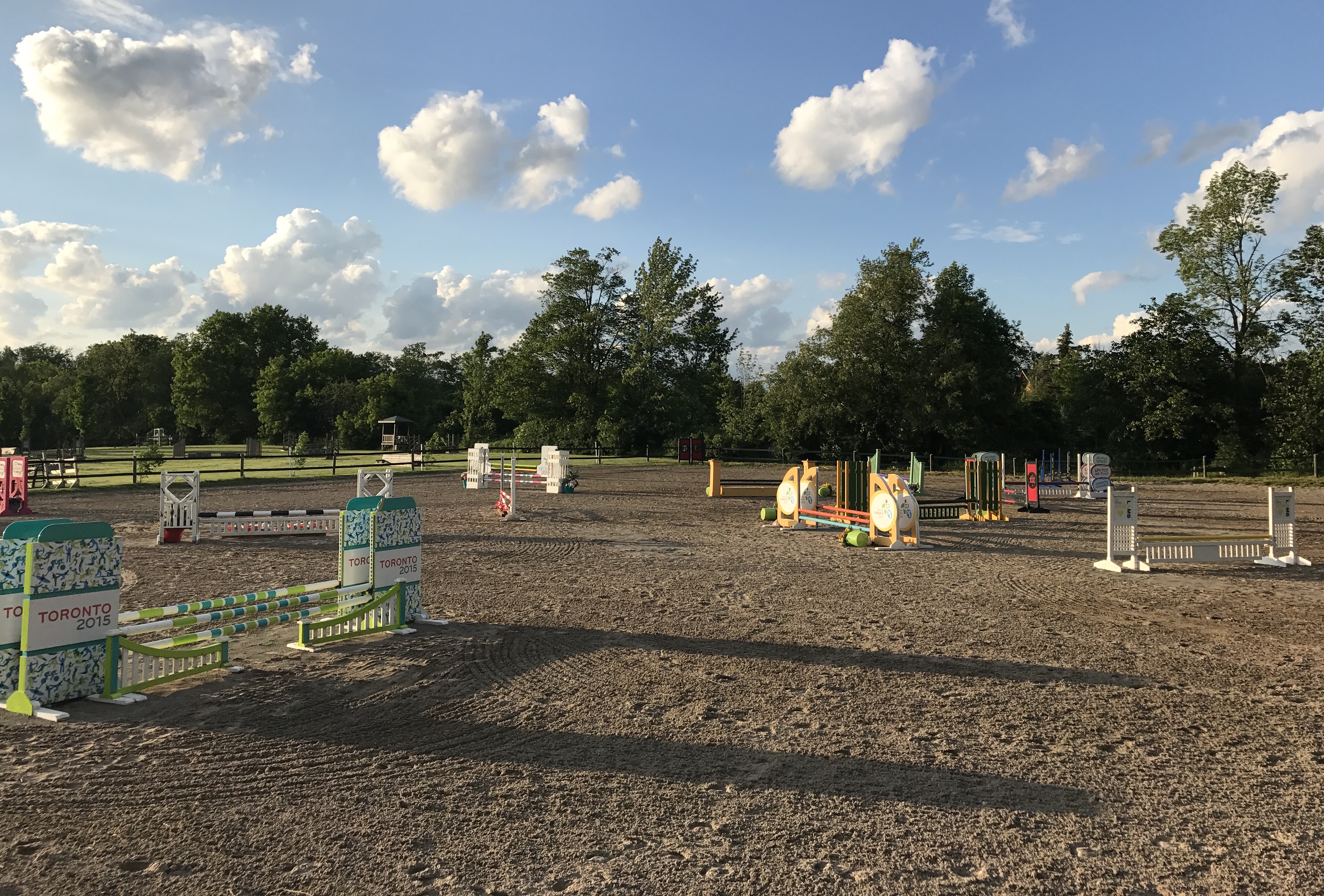 We build our own show jumps on property so you can be sure we will always have a great selection of jumps for training!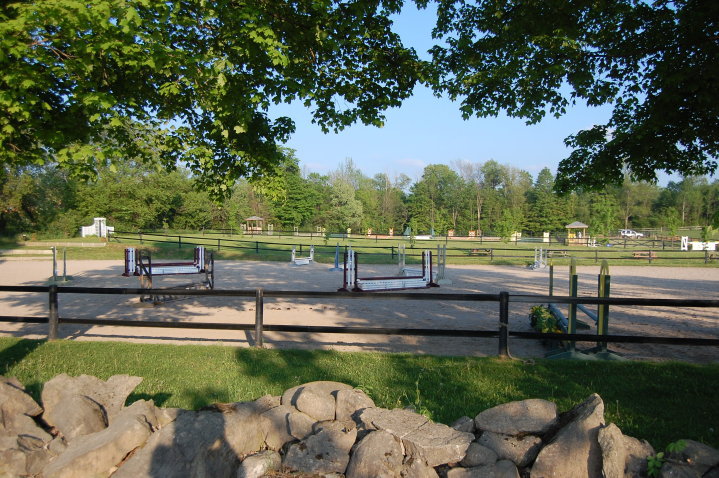 Outdoor Rings
3 Large Sand Rings, 1 Large Grass Rings. Impressive Selection of Jumps for Schooling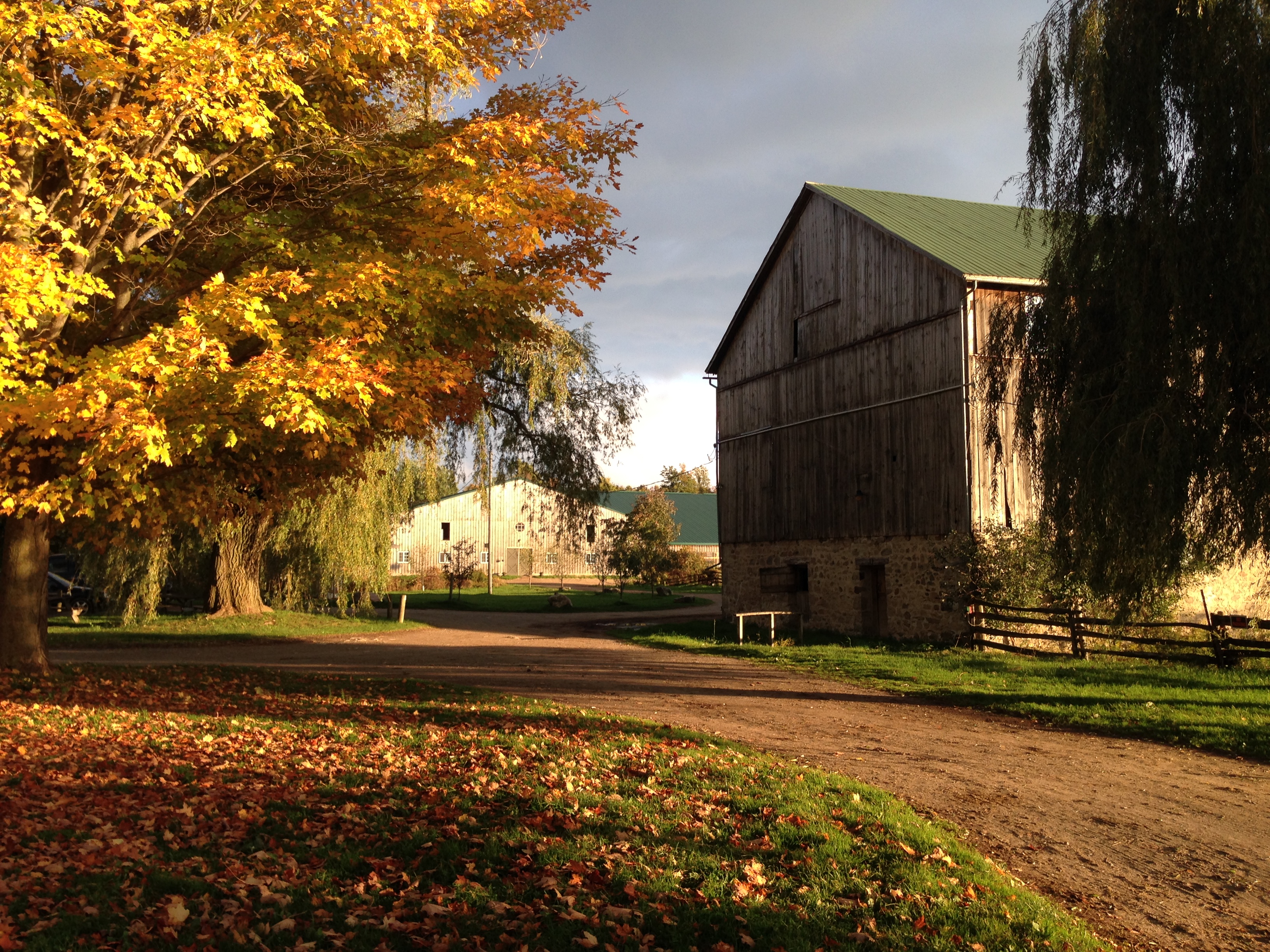 Lower Bank Barn
24 stall Century Bank Barn with heated tackroom with boarder lockers and wash stall.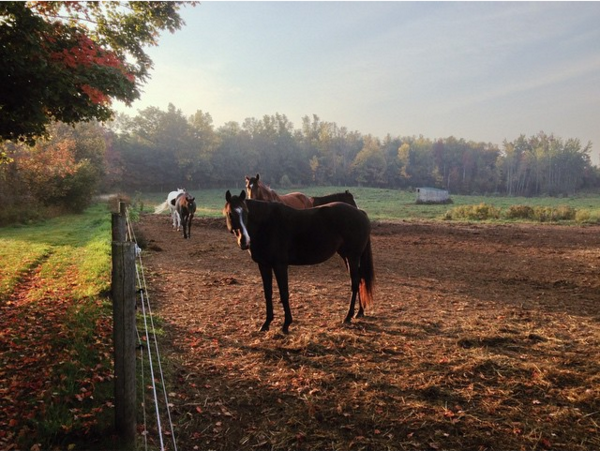 Turnout
Turnout ranges from small grass free individual paddocks to large group turnouts with lots of pasture.
Schooling Barn
For efficiency and ease of use we have separate facilities dedicated to our riding school, though there will always be overlap!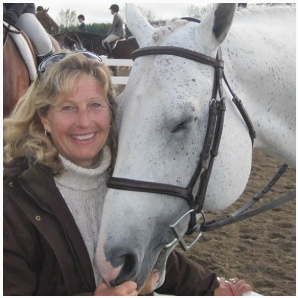 Linda Hale
Owner - Trainer
Linda Hale, owner of Old Orchard Farm with her husband George Daunt, has been a full time trainer for more than 30 years bringing numerous students and horses through the ranks of competition and to many championships including top honours at the Royal Winter Fair. Read More…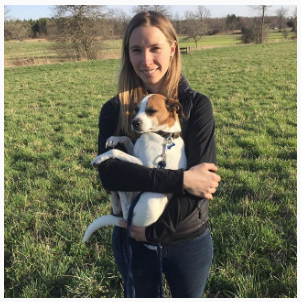 Tess Daunt
Assistant Trainer & Office Assistant
Daughter of Linda and George, Tess grew up at the farm learning to ride around the time that she learned to walk. Later competing up through pony club and the Trillium and A Circuits in Canada and the US. Read More…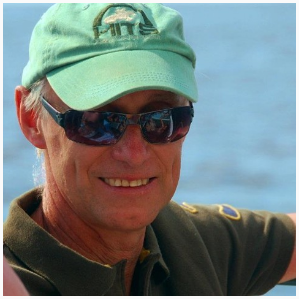 George Daunt
Owner - Show Jumps Division
George Daunt, Owner with wife Linda Hale, operates the Show Jump building side of the business as well as taking care of grounds maintenance, landscaping and building repairs. A rock solid supporter of the farm for 30 years.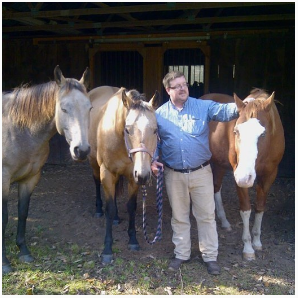 Micheal Yingbull
Instructor
Michael has 20 years of experience with horses and riding, riding with the Canadian Pony Club as a youth and returning to riding again in later years. His experiences have ranged from hunter/jumper, to dressage, team penning, reining, and foxhunting. Read More…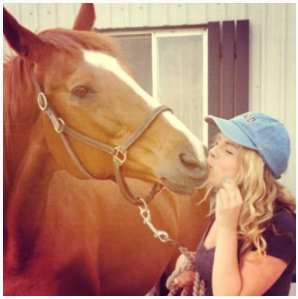 Ellen Scarlett
Barn Staff & Beginner Instructor
Riding and boarding her OTTB Anton at Old Orchard since childhood, Ellen is our barn manager. Always bubbly and sweet, her love of horses and people is evident everyday and in the care she bestows upon all the horses in her care. She is our Ray of Sunshine!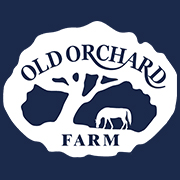 Cindy McMann
Barn Staff & Flatwork Instructor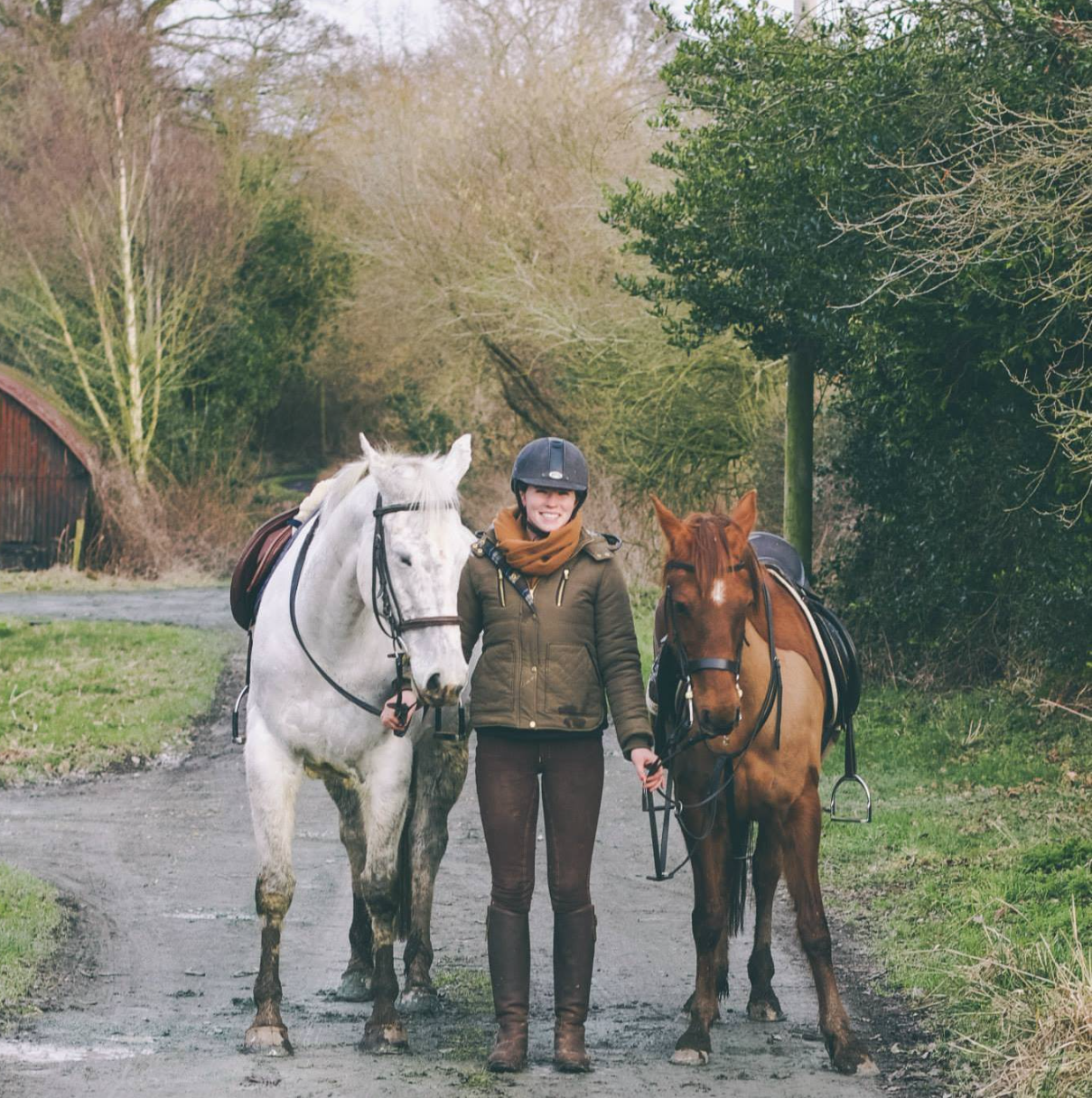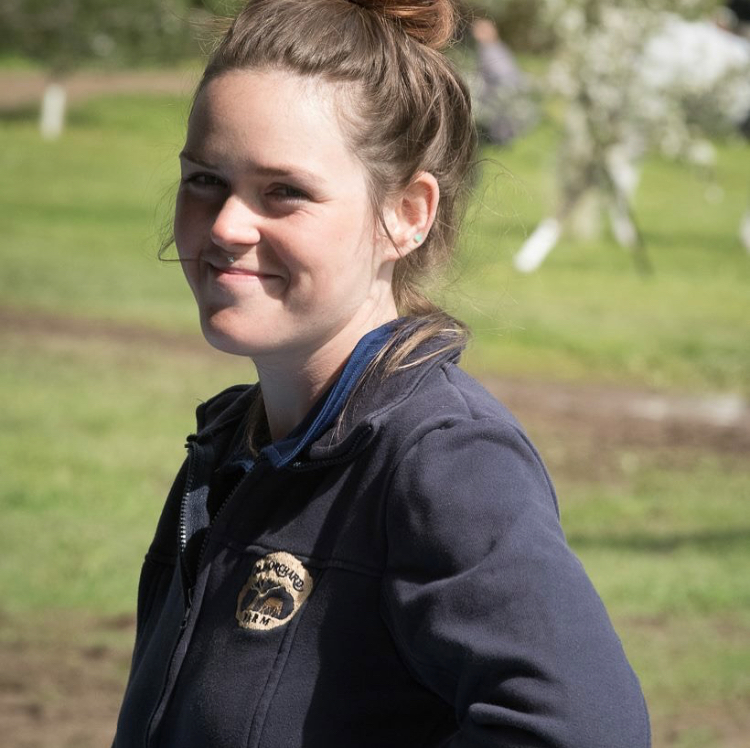 Jazmyn Pettigrew
Barn Staff