Welcome to Old Orchard Farm
Located between Milton and Guelph on the First Line of Nassagaweya, Old Orchard Farm is a hunter-jumper & equitation teaching and boarding facility operated by the family of Linda Hale and George Daunt since 1987. Come visit us. We'd love to show you around!
We are an active, family-oriented barn priding ourselves on the development of our riders as competent horsemen and women, both in the saddle and in the stable.
Our goal is to assist each of our students to attain their equestrian dreams and aspirations, guiding them to be the best they can be while emphasizing fun, friends and sportsmanship.
Old Orchard Farm provides a range of opportunities to riders of all ages. Some enjoy lessons with friends and a quiet hack around the surrounding farm fields or along the nearby forest trails. Others are focused on serious competition on the Silver Hunter-Jumper Circuit.
For those seeking experience in horsemanship, OOF offers a working student program to eligible riders. This provides the opportunity to learn stable management and horse care in a supervised setting.
Old Orchard Farm is an OE Approved Facility Member.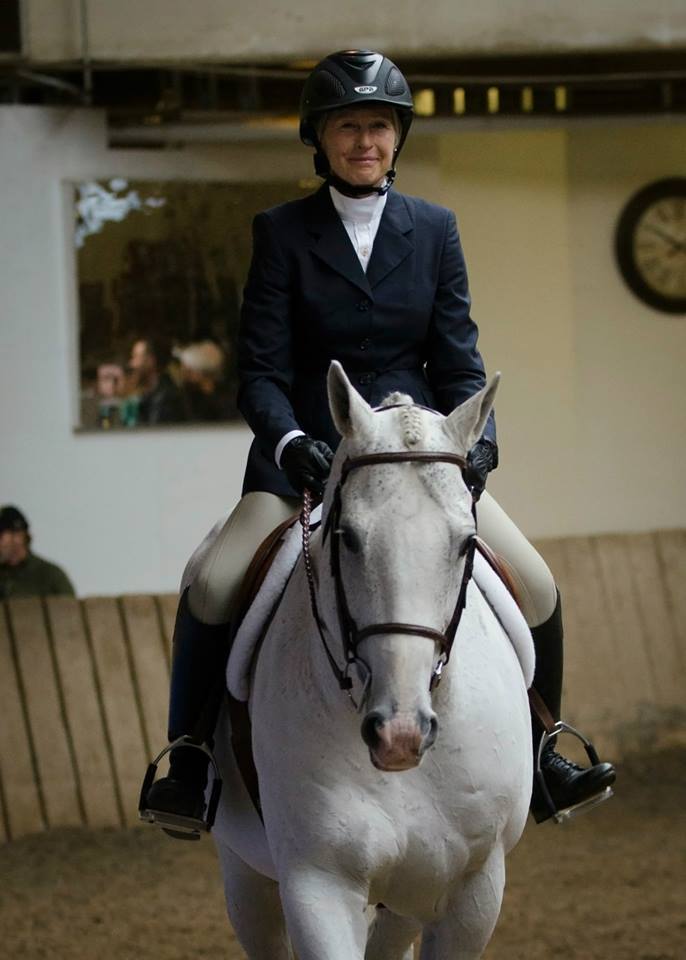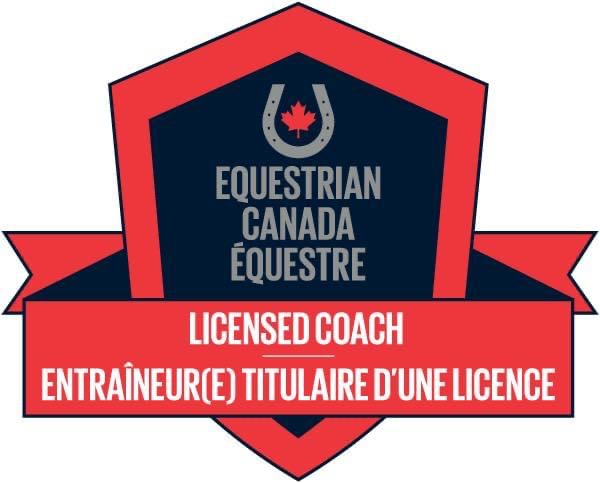 Linda Hale, owner of Old Orchard Farm with her husband George Daunt,  has been a full time trainer for more than 30 years bringing numerous students and horses through the ranks of competition and to many championships including top honours at the Royal Winter Fair.
Linda began her own riding career as a child taking every opportunity to work with horses; going through the Canadian Pony Club and competing in both the Hunter-Jumper and Eventing rings. Her first industry jobs were with thoroughbred trainers at Woodbine Racetrack and The Central Ontario Developmental Riding Program where she worked as Head Instructor and Executive Director.
After acquiring a degree in Landscape Architecture at the University of Guelph followed by a brief stint in the field, Old Orchard Farm was purchased in 1987 and Linda returned to training full time in 1989. Since then Linda has grown Old Orchard Farm into a cornerstone of the equine industry in the Halton and Wellington Regions, supporting the Ontario University Equestrian Association as coach, venue host and home barn for the University of Guelph team; the Canadian Pony Club and Pentathlon Canada as coach, events coordinator and venue host; and helping to launch the show careers of countless young riders through the Old Orchard Farm Schooling Show Series which have been running for more than 20 years.
Linda is an Equestrian Canada Licensed Coach. Career highlights include the Yvonne Collard Award for contribution to the sport.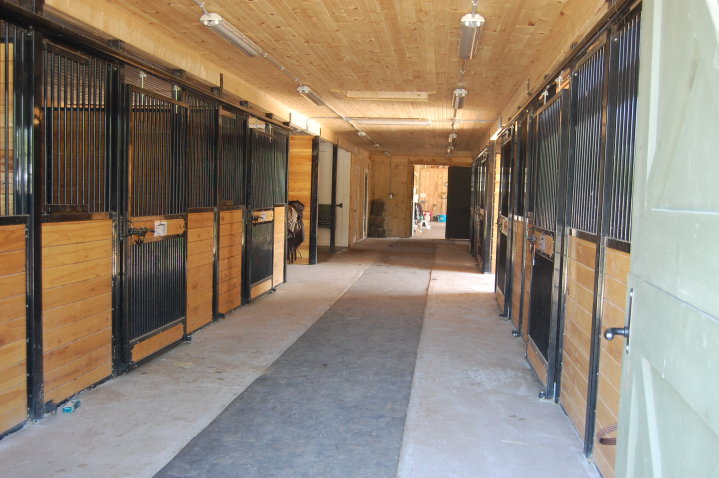 Upper Barn
9 Stall Barn attached to arena with heated tack room with boarder lockers and 2 grooming/wash stalls and access to the 6 schooling barn grooming stalls.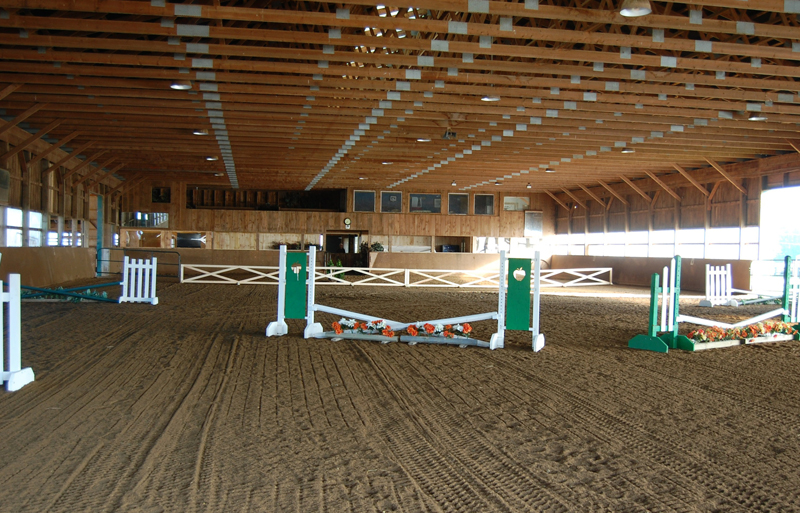 Indoor Arena
170×80 indoor arena with smaller 80×80 warm-up/ lunging arena attached. Heated viewing lounge.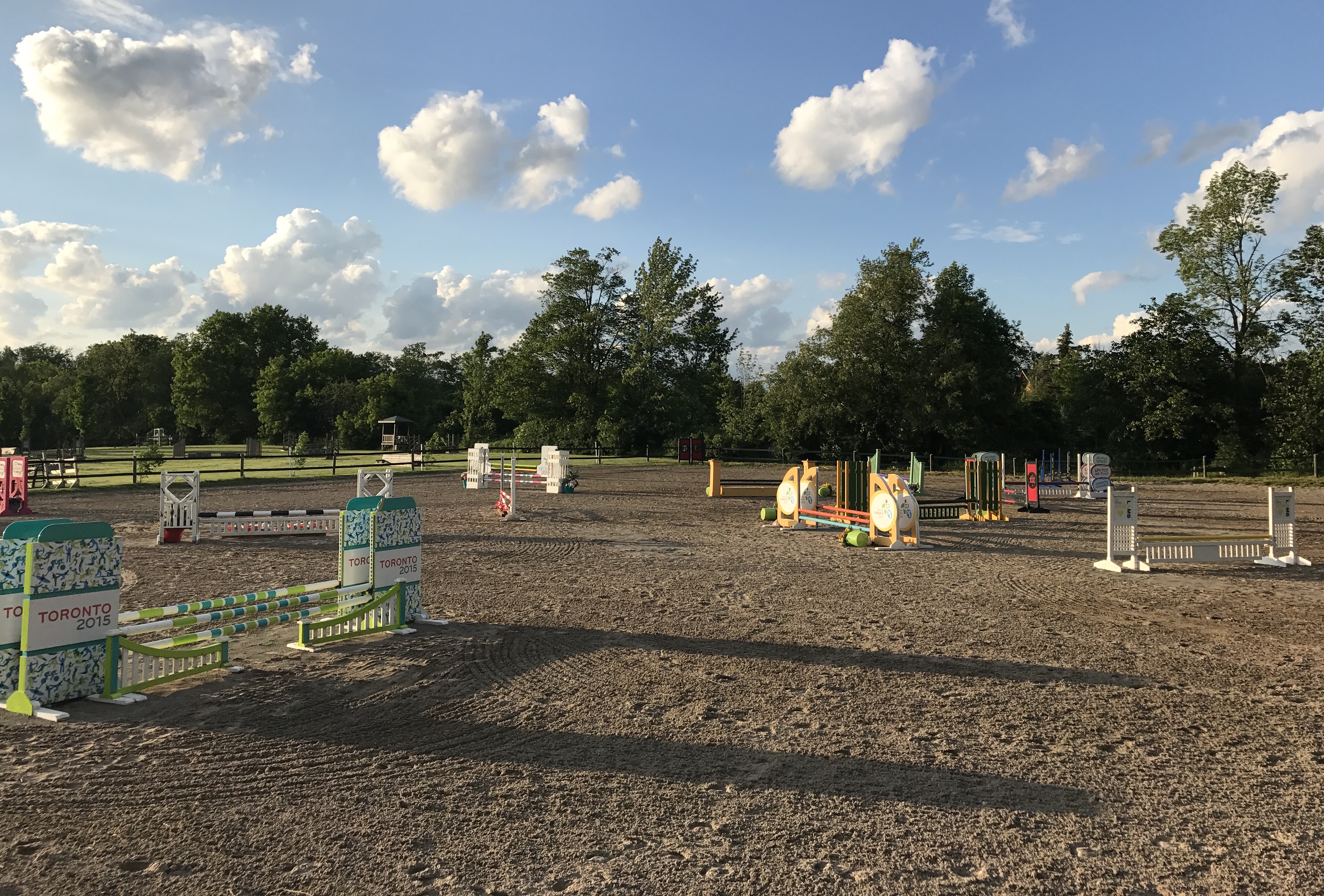 Jumps
We build our own show jumps on site so you can be sure we will always have a great selection of jumps for training!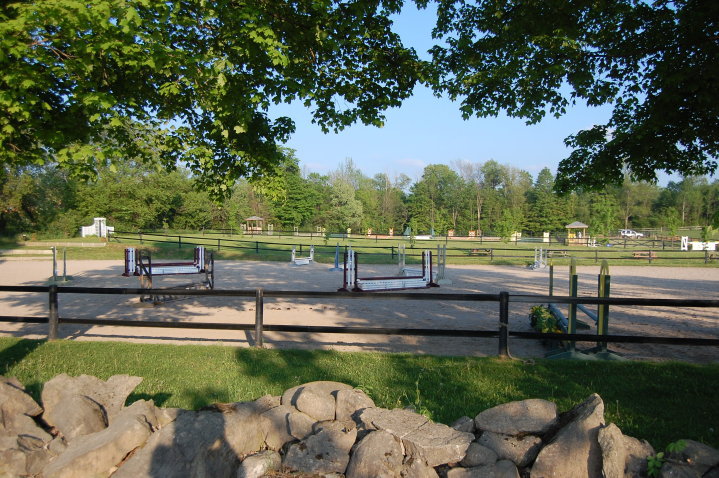 Outdoor Rings
3 large sand rings, 1 large grass ring. Impressive selection of jumps for schooling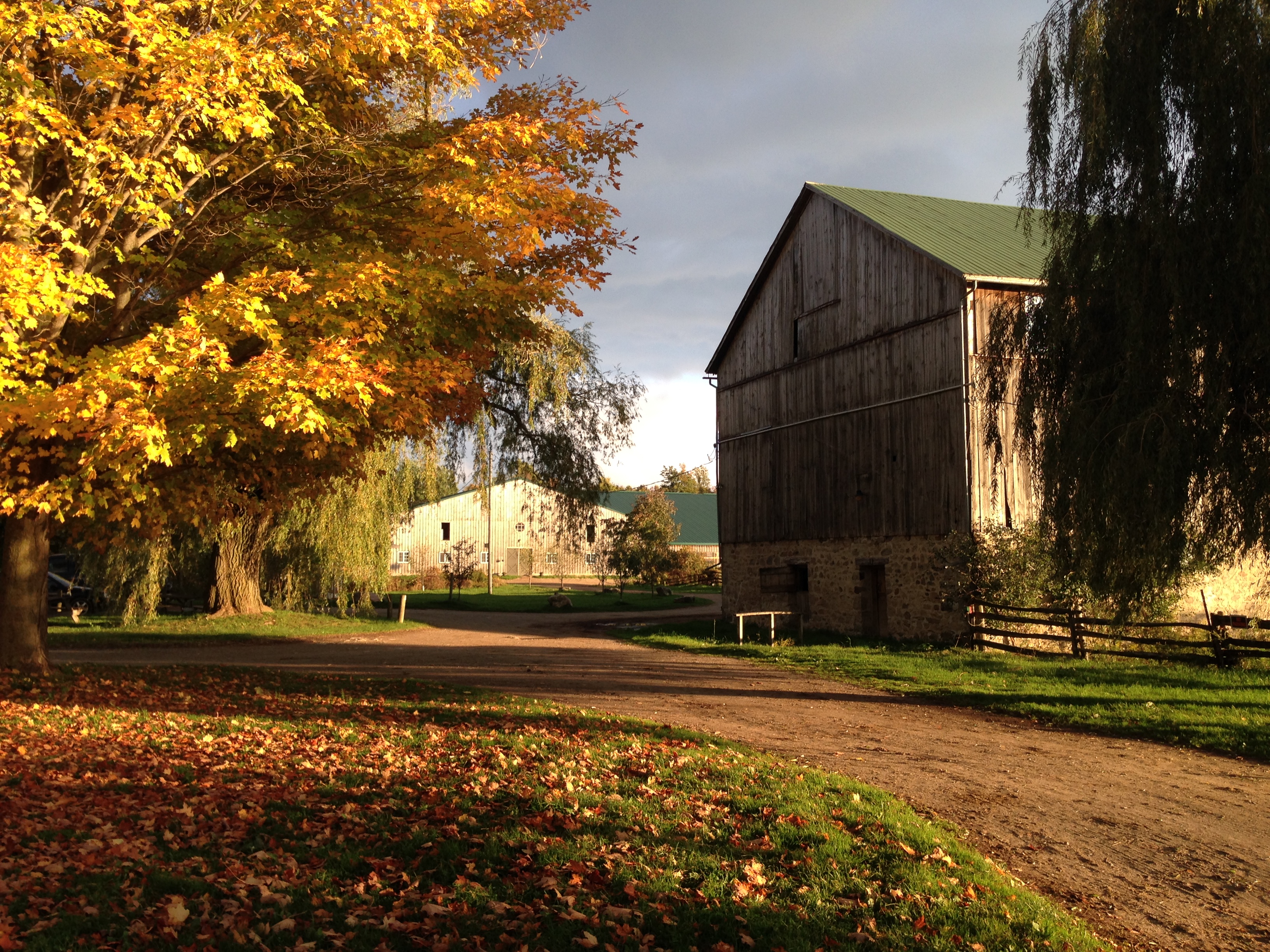 Lower Bank Barn
24 stall century bank barn with heated tackroom with boarder lockers and wash stall.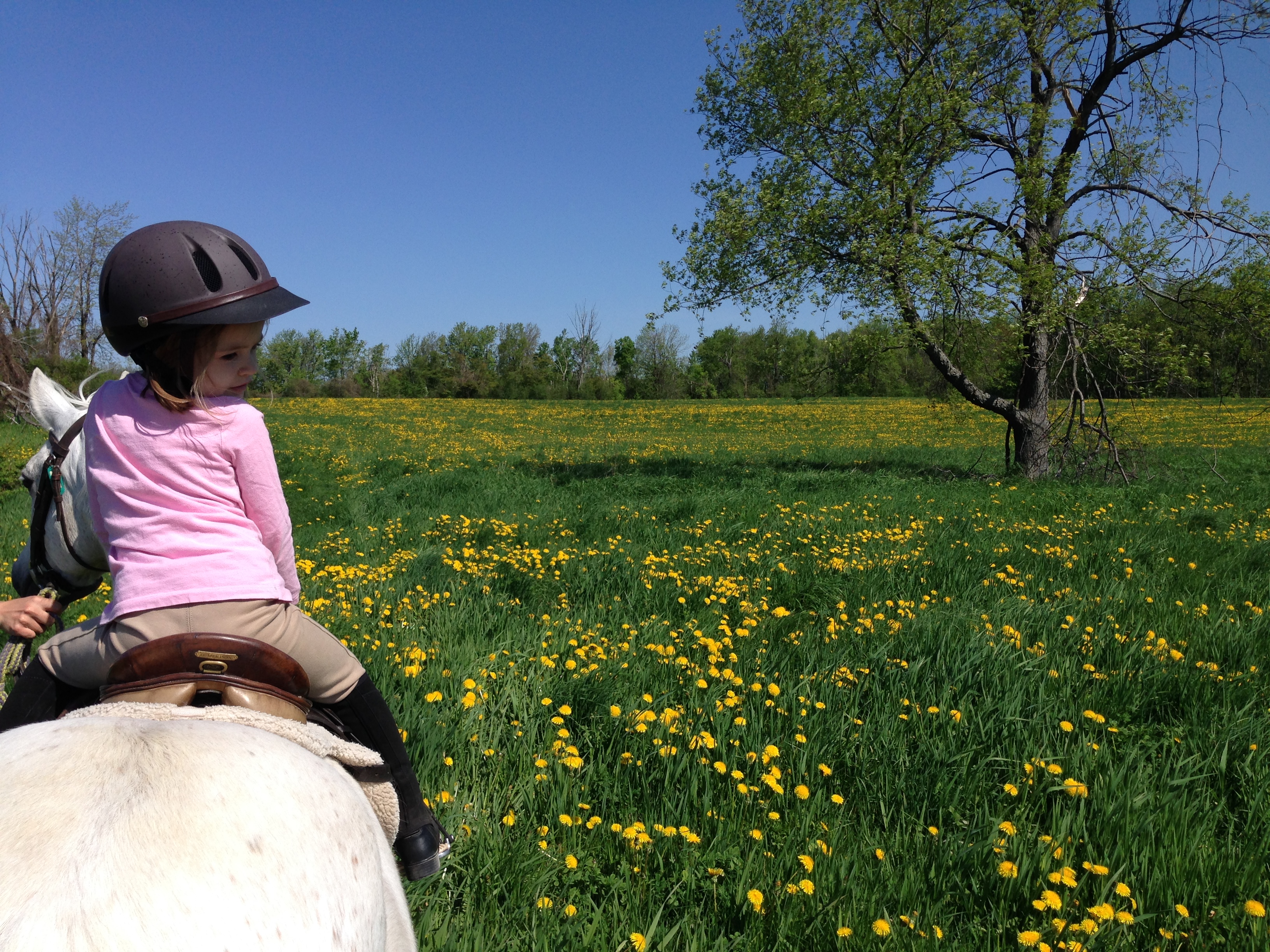 Hacking
116 Acres of pasture, farm fields, forest, trails and protected wetland great for hacking!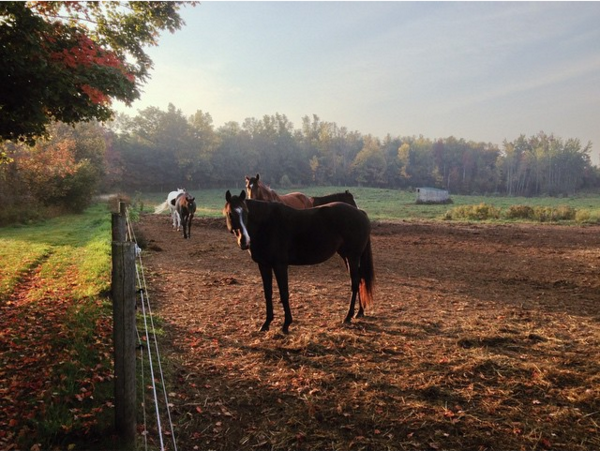 Turnout
Turnout ranges from small grass free individual paddocks to large group turnouts with lots of pasture.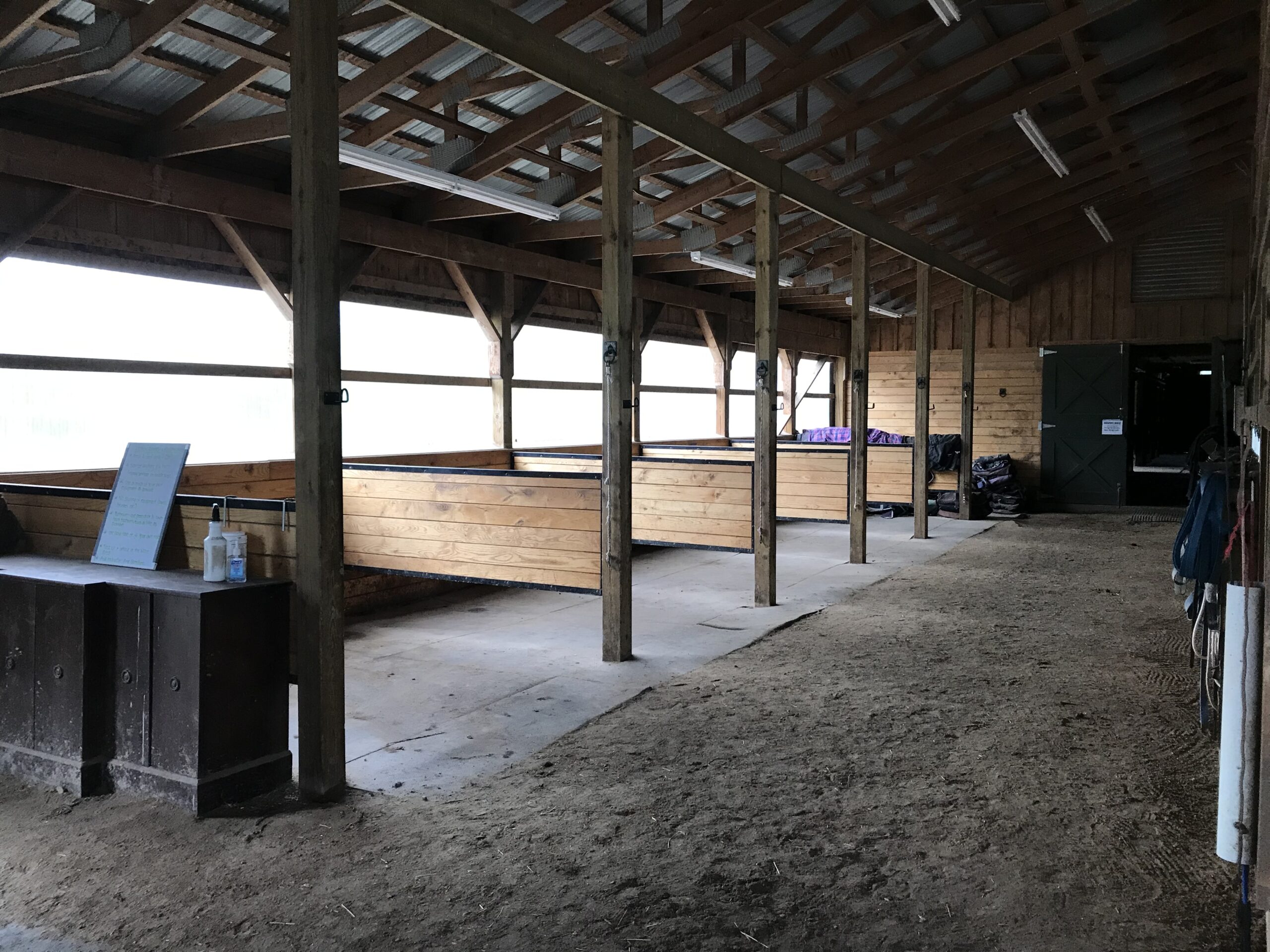 Schooling Barn
For efficiency and ease of use we have dedicated tack up facilities for our riding school, though there will always be overlap!
We would like to remind everyone that while we have automated much of our registration and payment process for ease of use, we are still a small family farm business and do not have office staff.  The people who are taking your registrations, scheduling the sessions and teaching the lessons are typically the same people who are mucking out stalls, feeding the horses and maintaining the property everyday or in some cases are volunteers with other full time employment. We will do our best to answer any questions you have and address any concerns, but please have patience.  – OOF