The Best Place to be for Horse Crazy Kids
Old Orchard Farm's summer riding camp is designed to give new comers a solid foundation and to give returning riders a chance to develop their skills and horsemanship over a full week of intensive all-about-horses programming.  Our groups are taught by knowledgeable and enthusiastic councillors, aided by our CITs (counsellors in training), who assist one on one with catching, tacking up and leading in lessons where needed. 
Friendly, Knowledgable Staff and Councillors
High Staff to Camper Ratio
A Supportive and Confidence Building Learning Environment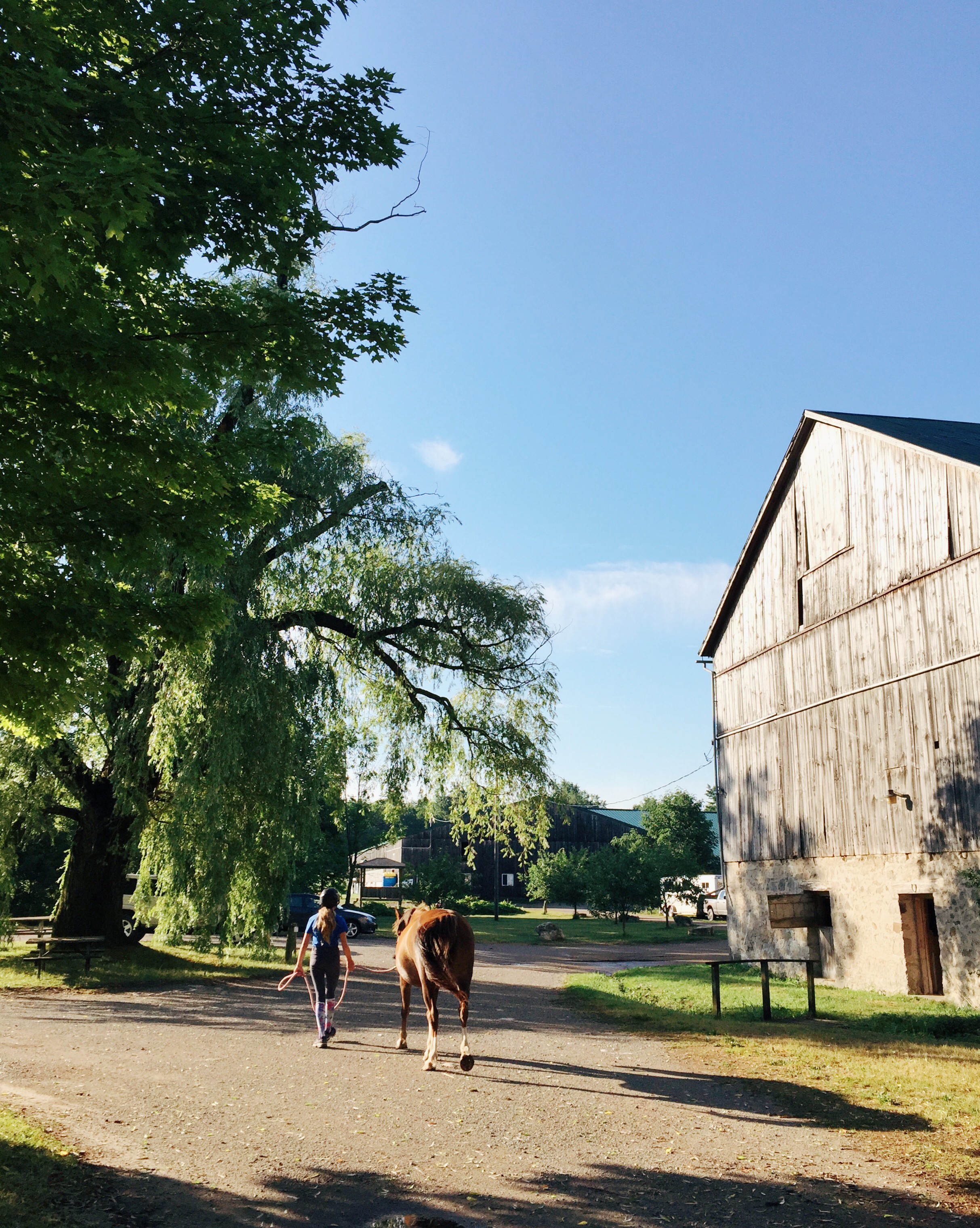 Features of a Week at Camp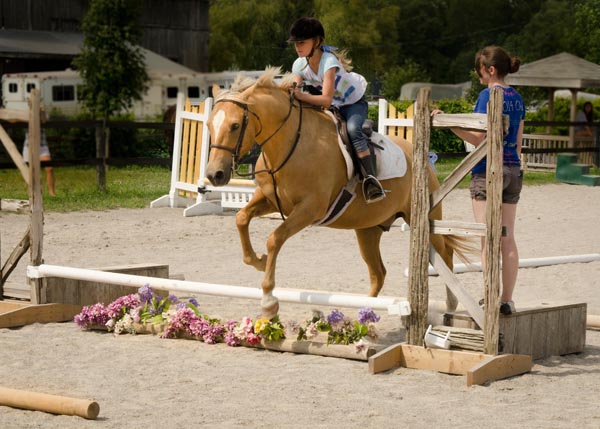 Horseback Riding
Campers will enjoy a one hour group lesson at their appropriate level each morning with an instructor. After lunch, campers take part in an afternoon free ride where campers get to try riding different horses, riding bareback and more. Hacking (or trail riding) is incorpored into the lessons throughout the week. Our focus is on a solid foundation in hunt seat equitation.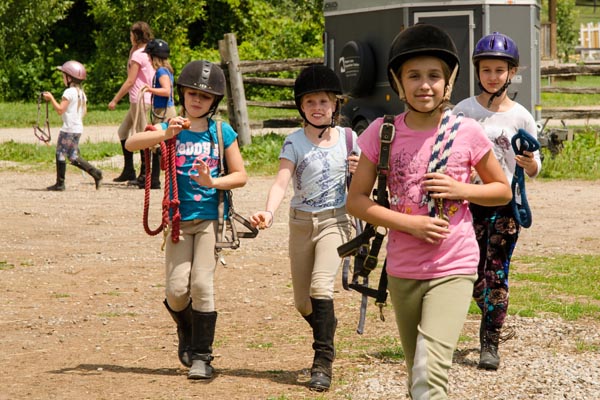 Horsemanship Skills
Campers will partake in group lessons and hands-on experience in horse and stable management.  Short interactive lectures and a student workbook help kids to learn about  proper grooming, horse and equipment care, safety for both rider and mount, and for advanced campers, an introduction to equine first aid.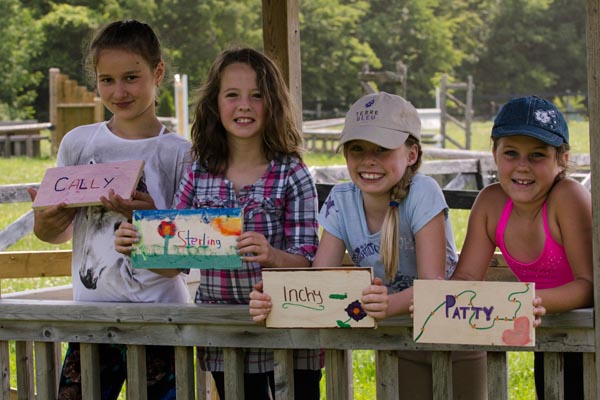 Fun Activities
Campers will enjoy a variety of horsey arts and crafts, camp games, and equestrian themed scavenger hunts. When possible we do field trips to local horse shows. 
Stormy days give campers an opportunity to relax in our soon to be renovated lounge with horsey books, movies and games after lunch.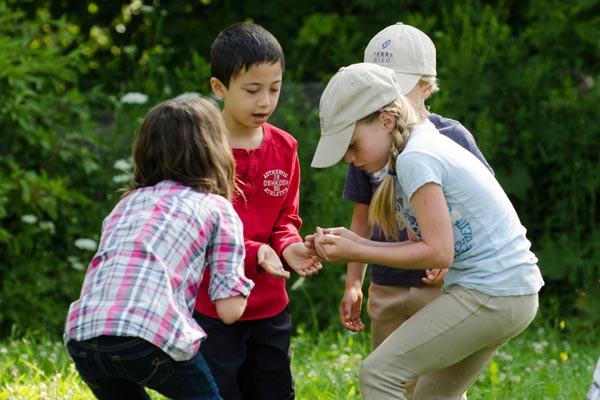 New Friends
Summer camp gives kids the chance to meet other like minded animal loving children and staff as well a host of animals from horses and ponies, to dogs and frogs and our famous barn cat Mousetrap!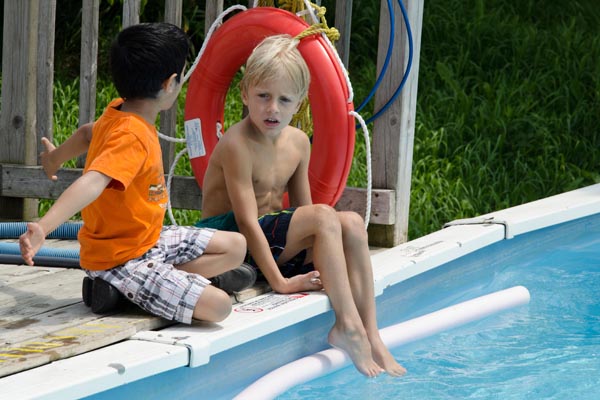 Afternoon Swims
A favourite time of day when the weather is hot! After lunch, campers can cool down in our onsite above ground pool. Maximum pool depth is 4ft, so great for younger kids too! Lifeguard on duty.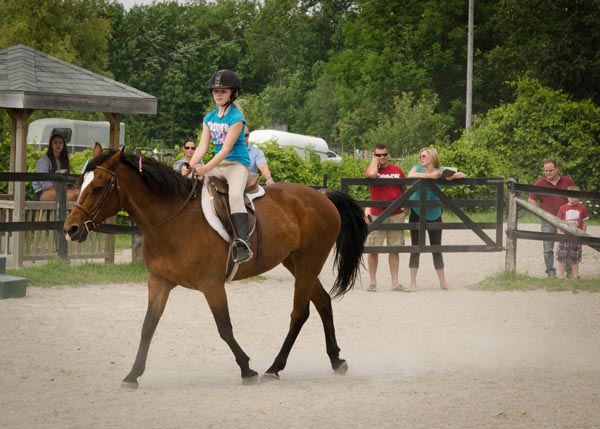 Family Showcase
Every Friday features our family showcase. The showcase gives campers a chance to dress up their ponies and to show family and friends what they have learned during their week at camp. 
Registration Opens March 1
Registration Opens March 1
Registration Opens March 1
Registration Opens March 1
Registration Opens March 1
Registration Opens March 1
Summer Camp
July - August 2023
General Hunt Seat Riding and Stable Management

All Levels

Please register online using the button at the bottom of this page.
March Break Advanced Camp
March 13th - 17th 2023
Horse Show Prep Camp - Open to Current OOF riders only

Intermediate - Advanced

Please register online using the button at the bottom of this page.
Ready for a great summer experience?
What to Bring: Picnic lunch, refillable water bottle, sunscreen, footwear with a heel appropriate for riding, extra clothing, hat, swim suit and towel, apples and carrots for your pony and helmet, riding pants and half chaps if you have them!
NEW – WELL FITTING CLOTH OR NON MEDICAL MASK, HAND SANITIZER