Old Orchard Farm provides a wide range of opportunities to riders of all ages. Some enjoy a quiet hack along the surrounding cornfields and through the nearby forests. Others are focused on serious competition in the "A" Circuit.
One of our most popular opportunities is the OOF Schooling Series consisting of five shows held annually between May and September. All riders welcome. Please click here for more info.
For those seeking experience in horsemanship, OOF offers a working student program. This provides the opportunity to learn barn management and horse care in a supervised setting while earning points that are applied like cash to anything offered at OOF.
Upcoming Events
Show Prep Clinic
Saturday March 4
Details Here
March Break Camp
March 13th – 17th
Details Here
Spring Lesson Session

Week of March 20th
Details Here
OOF Show 1

Monday May 22
OOF Show 2

Sunday June 4
Details Here
OOF Show 3

Monday July 3
Details Here
OOF Show 4

Monday August 7
Details Here
OOF Show 5

Monday September 4
Details Here
News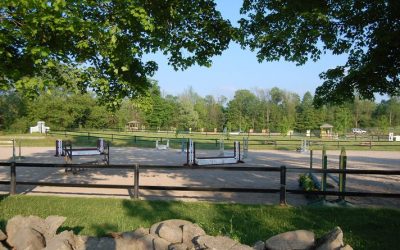 Spring is here and it is time to pull out all the jumps and get the farm ready for the 2017 show season. On April 29 & 30th we will be hosting the third annual Set Up for Show Season at Old Orchard Farm with a 9 am start. We want to gather as many people as we can...
read more