2020 Summer Camp is Now FULL - Email For Wait List
We are an active, family-oriented barn priding ourselves on delivering specialized programs to meet the unique needs of each individual rider. Our goal is to assist each of our students to attain their equine dreams and aspirations, guiding them to be the best they can be while emphasizing fun, friends and sportsmanship.
Old Orchard Farm provides a wide range of opportunities to riders of all ages. Some enjoy a quiet hack along the surrounding cornfields and through the nearby forests. Others are focused on serious competition on the Central West Trillium Circuit.
For those seeking experience in horsemanship, OOF offers a working student program. This provides the opportunity to learn barn management and horse care in a supervised setting while earning points that are applied like cash to anything offered at OOF.
Old Orchard Farm is an OE Approved Facility Member.
We are following the recommendation of Equestrian Canada and have postponed all events until at least June.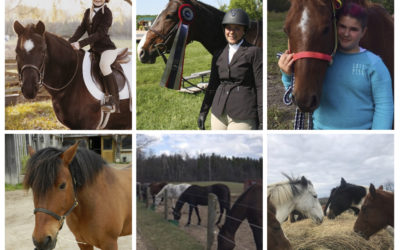 Our final April Schoolie Sponsor round up! Thank you so much to everyone for your support. It means so much to us and our horses ❤ Allie has been generously sponsored by the Gogacz family! Gabby has been riding Allie for a few years now and they are a well...
Sign Up for our Mailing List
Stay up to date with Old Orchard Farm news, events and horse show information.