Welcome
To the 24th year of the Old Orchard Farm Schooling Show Series! We can hardly believe we've been doing it this long but here we are, getting ready for what we hope will be our best season yet.
This year's show program is a little more comprehensive than those of the past, and we hope that it acts as a useful guide, especially for those who are new to the ins and outs of showing. Thats what our series is all about. We aim to provide a good starting place for young riders, young horses and those new to the sport to come out and learn in an atmosphere both fun and structured similarly to bigger shows. That way you'll be ready for the big leagues when you get there.
As in all previous years, we owe the upcoming success of the season to our amazing group of volunteers who's involvement in the series can be seen in every facet of the shows, and to you, the coaches, parents and competitors. 
Your support of our series is so appreciated. Proceeds from this series go towards the maintenance of the rings, jumps and property, to the care our of school horses both active and retired and towards essential services at the farm.
There was a time when on a holiday Monday, we were the only show in town, but new venues have popped up and more and more opportunities are available, so now more than ever we are thankful to those who continue to be loyal to the Old Orchard series.
To reward that loyalty we added two new beginner divisions in the last year, a new year end award, and more fun surprises to come!
Thank you, thank you. We look forward to a great season! – OOF
Old Orchard Is now using My ESM
Pre-Register for Shows
ESM makes it easy for you to register for shows by letting you store rider and horse information in your account
Get Division Counts
Use ESM to help you gauge how the day will run with entry counts for all classes and divisions
Get Overall Results
ESM lets you track your registration and results
*Does not calculate for 3-show year end prize rule*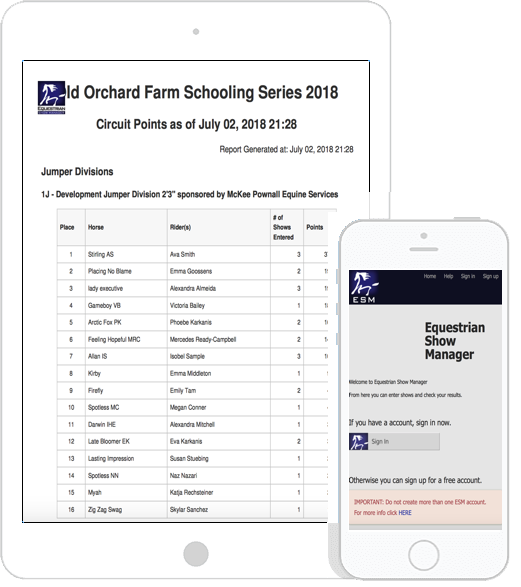 THANK YOU TO THE SPONSORS OF THE 2019 SHOW SEASON
Presenting Sponsors – Paramount Saddlery & Dale Norris of Fenton Farms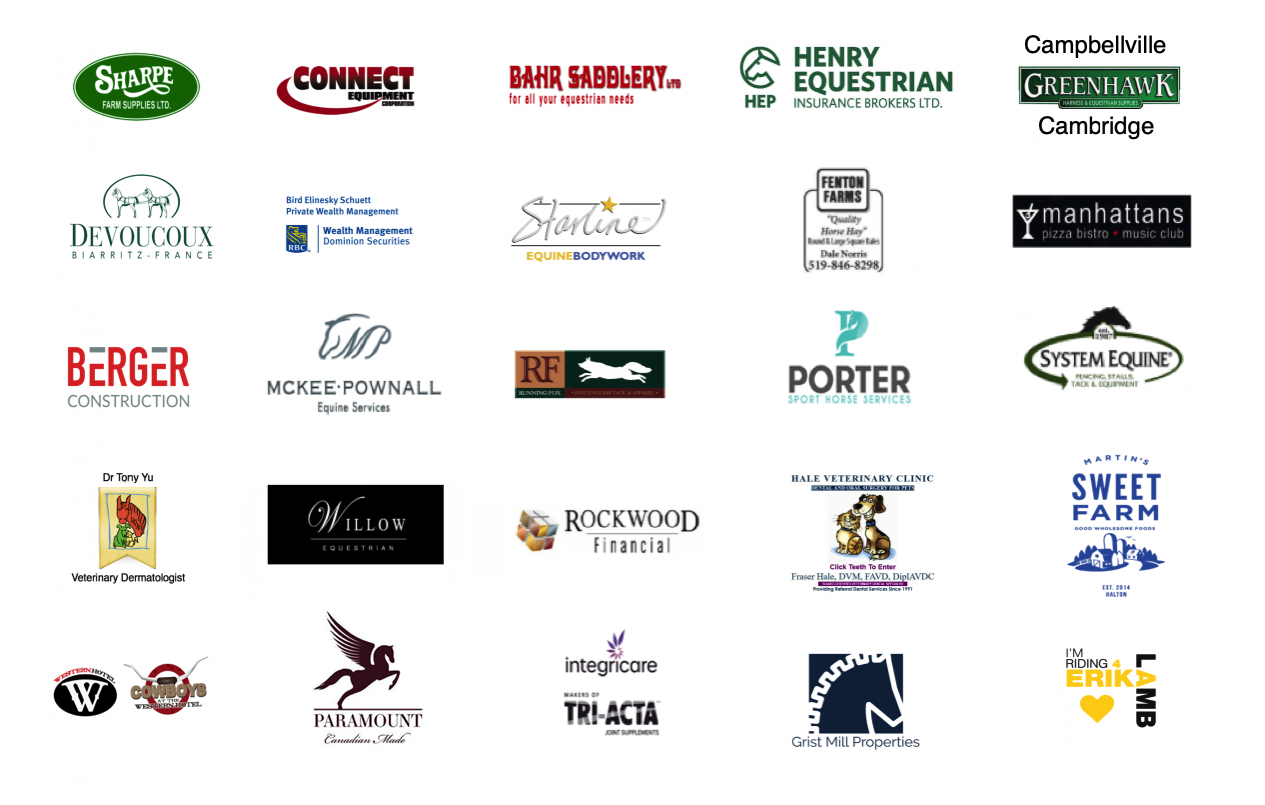 Join Our Mailing List
For registration alerts and updates