I Ride 4 Erika Equitation Clinic
December 29th -30th 2018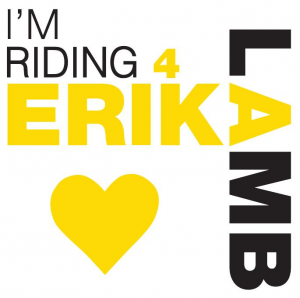 2018 Equitation Clinic
We are happy to announce the details of our annual I Ride 4 Erika Equitation Clinic. The clinic will take place the last weekend of December (29th and 30th), and we are thrilled to have Hyde Moffat as our clinician.
Mark your calendars and look for more information and registration details on our Facebook page in the next few weeks!
See below for details on the "I Ride 4 Erika" legacy and our 2018 clinician.
The I Ride 4 Erika Legacy
Erika was an independent spirit who loved the challenge of life. She was passionate about all things living and had great compassion for all that needed care and protection.
Erika started riding at the age of five at Old Orchard Farm. Inspired by her older sister, Mimi, Erika's fascination with horses and riding began early in life.
As so many of the OOF kids do, she learned her first riding skills on Cassidy, a pony with a mind of its own. After Cassidy her next big love was Mel, a young and feisty pony at that time. Mel taught her how to stay in the saddle even under the most challenging of circumstances. As she became a teenager, she found Glassgo, a grey thoroughbred that loved to jump. The pair was meant to be.
As with all things, Erika wanted to be the best she could be with Glassgo and the two went on a journey that took them from the hunter and the jumper rings at OOF to the A-circuit. Although they competed in the jumper division, Erika particularly loved the medal classes because there she was tested on her equitation.
Although Erika showed in both the hunter and the jumper rings, showing was never about the ribbons. It was about improving as a rider and improving her horse.
Erika died in a ski accident, the result of fluke conditions of high temperature and wet snow, on Blue Mountain in 2015. She was 16.
Her young life was cut short but her spirit lives on.
Old Orchard Farm together with the Lamb family founded the Erika Lamb Memorial Equitation Award and the "I Ride 4 Erika Lamb" clinic. Both have been an inspiration to young girls who strive, as Erika did, to be their best selves.
Hyde Moffat
Guest Clinician - Grand Prix Rider and Coach
Canadian, 38 years old
Many times short listed athlete for team Canada. 3rd last year in the Canadian Championships.
Hyde started riding as a very young child through a lesson program in Brantford, Ontario and as a young rider participated in Pony Club, allowing him to have exposure to many different disciplines of riding including dressage, eventing and show jumping.
At 14 year's old Hyde was employed to break and train racehorses, starting 105 horses/year under the guidance of Irishman, John Behan. John was particularly good at the ground work (lunging, long-lining) and taught Hyde how to safely deal with the young horses and was then turned loose to start all those horses! The practice with that many horses was very important to his understanding of how horses think and perceive information.
Through reputation for starting young horses Hyde was hired at 17 to start some young stock for show barns like Ballard's, Michael Grinyer, Scott McKay and Kim Kirton. At first he was asked to ride the difficult horses as well, and eventually the good horses too.
At 18 Hyde took a job with a horse dealer in the Netherlands and spent half a year in Europe to learn how the sport worked over there. Since then he's spent much time in Europe with Paul and Emile Hendrix and Francois Mathy, among others.
When Hyde came home from Europe he began freelance riding, both at the farm and shows for both individual owners and professional horsemen. At about 22 he was hired as a rider for Mark Hayes and Kestrel farms, where we enjoyed many years of success producing horses such as Ting Tin, Denver, and Kelly du Lautier to the top level of the sport. We also had many national championships with the young jumpers, having won the series with many 4,5,6 and 7/8 year olds over the years. The success in the jumper ring was complimented with great success in the hunter ring as well, earning multiple Championships and Reserve Championships over the years at the Royal Winter Fair.
More recently Hyde started my own operation roughly 5 years ago, to focus on the development of young jumpers for sport. Through lots of hard work every year the quality of horses has improved, culminating in having 10 horses last year compete at the Grand Prix levels, 4 of which also showed FEI International classes.
Several of his current horses have been consistent producers of result. Granturo, Quidams Rubinia, and Stormin' are at the top of that list.
He also had a secondary element to his business in which he provides catch riding at the shows, usually riding for other professionals. This produced good rides and results, winning a Grand Prix last season for Jill Henselwood aboard one of her customers horses.
He has also shown most shows on the east coast over the years including Palgrave, Angelstone, Ottawa, Bromont, Kentucky, Wellington, Atlanta, Ocala as well as the odd trip to Spruce Meadows.
On the side Hyde teaches clinics nationwide during the times he is not showing as extensively. He also enjoys running and have been known to compete in the odd triathlon just to mix things up.
He is currently proud to be sponsored by Greenhawk for his Breeches, CWD for saddles, and Purina for feed. He has worked closely with Tipperary over the years as well- he loves to support Canadian companies!